The mission of Carly Cares is to benefit children with rare genetic diseases, including Hutchinson-Gilford Progeria. Its focus is on raising funds to support Progeria related research. Carly Cares is not directly affiliated with The Progeria Research Foundation, but we donate a significant amount of our funds to that foundation each year. In addition, Carly Cares is dedicated to supporting the Progeria community through other mission related activities such as non-medical family support, funding and educating local researchers, and raising awareness.


Our past funding activities have included:

2017: Carly Cares is partnering with The Progeria Research Foundation (PRF) to co-fund a two-year research grant through PRF's Medical Research Grant Program. The funding will support Austria-based Dr. Roland Foisner. Progeria is caused by a mutation that produces an abnormal protein called progerin. Progerin makes cells unstable leading to the process of premature aging in Progeria. Dr. Foisner and his team will investigate how progerin damages blood vessels and how it affects heart function.

2017: Carly Cares is funding another US Progeria Reunion with the Hole in the Wall Gang Camp in the Fall. It is expected that 18 families from across the US will attend.

2016: Carly Cares was one of the sponsors of The 8th Progeria International Scientific Workshop, where 173 researchers presented over 60 papers focused on Progeria research.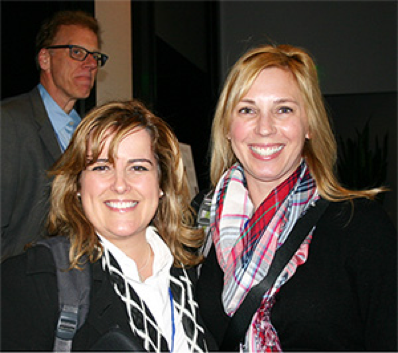 Dr. Claudia Cavadas, Heather Kudzia, & Greg Johnson at the PRF 8th International Scientific Workshop

2015-2016: $100,000 research grant: In partnership with The Progeria Research Foundation ("PRF"), Carly Cares funded a medical research grant for a team in Brazil investigating the neuropeptide Y (NPY) system as an innovative strategy for the therapeutics of Progeria, led by Claudia Cavadas PhD.
2015: In cooperation with Hole in the Wall Gang Camp, founded by Paul Newman, Carly Cares arranged the first US Progeria reunion, funding travel for 12 families living with Progeria to attend the first ever US reunion, allowing these special families to engage, share and connect for four fun-filled days.

Our initiatives rely on your support and generosity. Help us to continue funding Progeria research and supporting families impacted by Progeria. Please consider donating to Carly Cares today!

Carly Cares is a 501(c)(3) tax exempt nonprofit organization. All contributions to Carly are tax deductible to the extent allowable by law.

Thank you so very much!
Heather Kudzia and Carly Cares Corp
Donating through this website is really simple, fast and totally secure!